Theme: Novel Therapeutics and Dietary Management for Obesity & Chronic Diseases
Chronic Obesity 2019
ME Conferences extends a warm welcome to 2nd International Conference on Obesity and Chronic Diseases on July 18-19, 2019 Abu Dhabi, UAE with a theme "Novel Therapeutics and Dietary Management for Obesity & Chronic Diseases". Participating at Chronic Obesity 2019 will provide with an exceptional occasion to associate with world-class Obesity Specialists and Endocrinology Experts in the field making a channel for coordinated efforts and partnerships.
Chronic Obesity 2019 is a worldwide stage to investigate and identify concerning Weight Management, Childhood Obesity, Basic nourishment and diet, Anti-obesity drugs, Obesity & Cancer, Genetical Obesity, Bariatric treatment, Obesity and Diabetes, Advanced medications for Obesity, Health Behaviour and Environment, Scientific gatherings and meetings and the field of Obesity. Obesity and Chronic Disease Meetings would talk about different themes identified with Obesity and Nutrition, Metabolic Syndromes and Anorexia, Pediatric Nutrition, Obesity risk factors along with weight loss treatments and Maternal and Child Nutrition and Current Advances in treating Obesity through Bariatric Surgery. Current Obesity Conferences 2019 has taken the start to assemble the world-class specialists both from industry and academic in a typical stage at Obesity Conferences.
Who can attend?
Obesity Diet 2019 brings together individuals who have an interest in different fields of Obesity like Obesity, and its Causes, Anti-Obesity Drugs, Genetics of Obesity, Childhood Obesity Effects, Obesity and Diabetes, Obesity and Endocrinology, Bariatric Surgery, Gynaecology & Obstetrics, Obesity in Teens and Adolescents, Nutrition and Dietary, Liposuction & Advanced Weight Loss Treatments, Sedentary lifestyles and Obesity, Genetics of obesity, Obesity & Metabolic Disorders, Diet & Nutrition, Yoga Counselling and Physical therapy, Current research on Obesity and Challenges and Prevention of Obesity.
Why Attend:
Upcoming Chronic Obesity 2019 gives the assessment of Obesity Symposiums 2019 and Obesity Workshops 2019 aptitude from coherent establishments and the same can be seen by young scientists and researchers. Obesity Conferences primarily means to declare learning in course of research work and in this approach would thus be an ideal scene for sharing and creating information on key instruments.
Target Audience:
Metabolic & Bariatric Surgeons
Basic Clinical Research Scientists & Students
Registered Dieticians & Nutritionists
Physicians
Industry Professionals
Health Promoters
Pharmacists
Medical Colleges
Integrated Health Professionals
Dieticians and Nutritionist
BMI Training Institutes
Diabetes Educators
Physical Therapists
Yoga & Fitness Professionals
Obesity & Endocrinology Associations and Societies
Business Entrepreneurs
Public Health Professionals
Obesity and Diabetes is a group of disorders symbolized by chronic high blood sugar levels (hyperglycemia) due to the body fails to produce any or enough insulin to regulate high glucose levels. There are 2types of diabetes that are Type 1, and type 2 diabetes. This occurs as a result of body failure to react properly to insulin resistance. Type 2 diabetes is most common than type 1 diabetes and is therefore seen in roughly 92% of all diabetes cases. Type 2 diabetes is predominantly recognized after the age of forty-five, however, it is now being found in all age ranges, including children and adolescents. The effect of diabetes goes beyond chronic hyperglycemia. Diabetes mellitus is the leading reason for end-stage kidney diseases (diabetic nephropathy) and blindness (diabetic retinopathy), non-traumatic lower extremity amputations (diabetic neuropathy) in working-age adults. People with diabetes are also two to three times more likely to experience cardiovascular complications and strokes.
Track 2: Obesity and Cardiovascular Diseases
Obesity is globally occurring generally in both adults and children. It is related to numerous comorbidities such as cardiovascular diseases. Because of Obesity cardiovascular disease are developing in the world, and another attention is risk factors of coronary artery disease also. Obesity is chronic metabolic diseases are associated with increased morbidity and mortality and cardiovascular disorders. A less physically activity of lifestyles are observed today throughout the population, and this scourge associated with obesity implicates a corresponding increase in the number of individuals afflicted with the cardiovascular diseases, diabetes and metabolic syndrome, which defines the obese patient as being at risk.
Depression plays an important role in the pathogenesis and treatment of obesity and types 2 diabetes, its relevance is frequently unrecognized by clinicians and researchers. People with depression or anxiety may experience weight gain or weight loss due to their condition or the medications that treat them. Depression and anxiety can both be associated with overeating, poor food choices, and a more sedentary lifestyle. Over time, weight gain may eventually lead to obesity. Practical implications of the depression-obesity duet include the training of the health providers to assess and treat these conditions in a concomitant manner, the need for translational medicine projects and the application the systems biology approach to fill the existing gaps of knowledge
Track 4: Obesity and Cancer
More than two-thirds of adults are obese and overweight. That means they have too much body fat compared to lean body tissue, such as muscle. More factors cause people to become obese or overweight, including hormonal imbalance, genetic, emotional, and cultural factors. People who are overweight have a higher risk of many serious health conditions, high blood pressure, including type-2 diabetes, and heart disease. Obesity or overweight is also associated with an increased risk of cancer. Higher levels of insulin and insulin growth factor-1 (IGF-1), which may lead to cancers develop development. Fatty cells may also affect processes that regulate cancer cell growth.
The problem of childhood obesity is considerably increased in recent years. Approximately 12.5 million, or 16 percent, of adolescents and children, are obese. Obesity is among the easiest medical conditions to diagnosed but most difficult to treat. Unhealthy weight gain or obesity due to lack of exercise and poor diet is responsible for over 400,000 deaths each year. The annual cost to society for obesity is estimated at nearly $150 billion. Obesity children are much more likely to become obese adults unless they adopt and maintain healthier patterns of eating and exercise.
Track 6: Obesity and Pregnancy: Risks factors
Obesity is defined as having a BMI of 30 or higher, that reflect the increasing health risks. Obesity has been related to other pregnancy risks such as diabetes mellitus, hypertension, and complications of labor. Maternal obesity is a significant risk for the mother and fetus. In addition, corpulence amid pregnancy builds the danger of long-lasting health issues in kids, including heftiness, type 2 diabetes, and coronary illness. Gestational diabetes is diabetes that is first recognizing during pregnancy. This situation can increase the risk of having a cesarean delivery. Preeclampsia is a highly-reaching blood pressure that can occur during pregnancy or after pregnancy. It is a serious illness that effects on woman's entire body. Then the kidneys and liver may fail.
Genetic play a major role in obesity. Obesity is commonly classified depending on suspected etiology: monogenic obesity, Syndromic obesity, and polygenic or common obesity, which affects the general population. Monogenic obesity arises from a single gene so it called monogenic obesity. Syndromic obesity arises from discrete genetic defects or chromosomal abnormalities at several genes and can be autosomal or cross-linked. Both monogenic and syndromic forms of obesity lead to having high penetrance, detection of causal genetic variants has been quite fruitful. It is significance noting that sex and age are associated with differences in obesity and body composition. Women's will tend to carry more body fat than men's. There are small several lifestyle changes that may help to reduce the risk of obesity that is Regular walk, more fiber intake, limiting television time.
The food in taking is impacted by our health. Junk food is touted to be one of the primary causes of obesity. A balanced and healthy diet is not just a key to an optimum weight. Low-fat diets are the best dietary approach to weight loss or obesity. Replacing red and processed meat with nuts, beans, fish, or poultry seems to lower the risk of heart disease and obesity. In addition to reducing your energy intake, increased physical activity is essential for the maintenance of weight loss or obesity and should form part of any weight loss program. Behavioral techniques may also useful in conjunction with exercise programs and diet to improve long-term weight loss. However, to reach significant weight loss from exercise, a high level of activity is required, which can be challenging.
An estimated 90.6 million children and adults are suffering from chronic diseases throughout the world. Obesity is associated with a significant risk of more than 20 chronic diseases and health conditions. Those chronic conditions are diabetes, hypertension, high cholesterol, stroke, heart disease, certain cancers, and arthritis. Overweight and obesity are clearly associated with increased risks including kidney, endometrial, colorectal, gallbladder and postmenopausal breast cancer. High waist circumference has been shown to more risks to death by 40 percent compared to normal waist circumference. Prevalence rates of diabetes are similar to prevalence rates for obesity. Medication may also be necessary for controlling chronic diseases through obesity.
Gaining Excess weight may increase the risk of many health problems. Generally, Body Mass Index (BMI) provides a reasonable estimate of body fat. Obesity is diagnosed when your body mass index (BMI) is 30 or higher provides. Although there are genetic, behavioral and hormonal influences on body weight, obesity occurs when taken more calories. Obesity usually results from combinations of genetic, family lifestyle, education and skills, inactivity, unhealthy diet, medical problems, social and economic issues, age, pregnancy, and lack of sleep. These may cause a number of potentially serious health problems. Osteoarthritis and non- alcoholic fatty liver disease are some of the risk associated with obesity.
Liposuction is a surgical fat removal method that first became popular for weight loss therapies. Liposuction, also called lipoplasty, and it's helpful to reshape and slim specific areas of the body by removing excess fat deposits. Liposuction is particularly effective at removing fat in the abdomen, legs, arms, back, neck, and face. It also provides more dramatic results than other noninvasive fat reduction procedures. Some more new nonsurgical fat reduction treatments are available, that also popular for nonsurgical methods. In this treatment body contouring by using different modalities to target and eliminate unwanted fat cells through a topical, rather than surgical procedure.
Anti-obesity drugs have all pharmacological treatments intended to reduce or control weight. Anti-obesity drugs can be classified into 3 main categories according to their mode of action and that are Drugs inhibiting intestinal fat absorption, Drugs suppressing food intake, Drugs increasing energy consumption and thermogenesis. These drugs are increasing body metabolism and Interference with the body's ability to absorb specific nutrients in food. The fiber supplements like guar gum and glucomannan have been used for the purpose of inhibiting digestion and lowering caloric absorption.
Obesity and hypothyroidism are the two common medical conditions that have been linked together closely. The link has become more related in the context of an unprecedented rise in the prevalence of obesity worldwide. Obesity is commonly regarded by patients as being secondary to thyroid glands dysfunction. Current research data have also disclosed a relationship between obesity and thyroid autoimmunity with the adipocyte hormone leptin appearing to be the main factor linking these two conditions.
Obesity is related to several endocrine disorders, such as hypothyroidism and polycystic ovarian syndrome (PCOD) to rare ones such as Cushing's syndrome, hypothalamic disorders, and central hypothyroidism. The key factors for the development of obesity vary according to the endocrine condition.
Bariatric Surgery is an optional treatment for patients with a BMI of 30 kg/m2 or greater who instituted but failed an adequate diet program. In this Bariatric Surgery, Weight loss is achieved by decreasing the size of the stomach with a gastric band or through the removal of a portion of the stomach or by re-routing and resecting the small intestine to a small stomach pouch. There are many types of weight-loss surgeries are available, Gastric bypass surgery is one of the most common types of bariatric surgery in the world.
Obesity is a chronic disease, with this affecting by mostly children, adolescents, and adults. Generally, most of people become overweight or obese because they don't get enough physical activity in combination with poor eating habits.
Many of the strategies that produce successful weight loss and maintenance will help prevent obesity. Things you can do regularly that include eat five to six servings of vegetables and fruits daily, Increasing physical activity and choosing whole grain foods.
Ayurveda and naturopathy have been a part of Indian culture since long times. The combination of Ayurveda and modern technology will bring about drastic changes in the health system. Naturopathic medicine is defined as rational, drugless, and evidence-based system of medicine imparting treatments with natural element based on the theories of toxemia vitality and healing capacity of the body. Ayurveda, also like Naturopathy, it aims for balance through moderation. It is rooted in Buddhism and Hinduism. The philosophy of Ayurveda medicine maintains that we should avoid living in excess to overcome sickness. The main belief of Ayurveda is that our mind and emotions can cause energy imbalances that underlie many popular ailments.
Unmanaged chronic disease or stress can have harmful effects on the physical and psychological health of individuals like obesity, diabetes, Endocrine, hormonal disorders. Many people start yoga because of depression, hypertension, heart disease, substance abuse, obesity, and gastrointestinal disorders. Through yoga, people are getting drastic changes in the health system.
The right type of physical activity can help stave off many age-related health problems obesity-related problems. That can help you overcome pain, gain and maintain movement, and preserve your independence—often helping to avoid the need for surgery or long-term use of prescription drugs. Research shows that improvements in physical function and strengths are possible in your 65s, 75s, and even 85s and older with an appropriate exercise program and yoga. Appropriate physical activity routine is one of the best ways for the prevention of obesity and chronic disorders.
During the past 25 years, obesity and overweight among adults have risen through and through in the world. The latest data from the National Centre for Health Statistics states that 35% of the population 20 years of age and more settled—more than 180 million people—are strong. This development isn't confined to adults but instead, has in like manner affected adolescents. Among youth, 20 percent of children developed 5-10 years and 20 percent of adolescents developed 11– 20 years are seen as obese. These rates of obesity have critical repercussions for Americans' prosperity. Latest Research on obesity are Emerging hormonal-based combination pharmacotherapies for the treatment of diabetes and metabolic diseases, Predictors of weight status in school-aged children, A novel adiposity index as an integrated predictor of cardio-metabolic disease morbidity and mortality and Long term but not short term exposure to obesity-related microbiota promotes host insulin resistance.
Lifelong healthy weight maintenance is an important goal for all over the world to avoid the health problems associated with excessive body weight. About 3 billion people are overweight and one-third of them obese. The challenges of Obesity are pregnancy and/or labor complications, including a higher risk for cesarean delivery, pre-eclampsia and gestational diabetes, a substantially increased risk of birth anomalies and a low serum folate level (30) and possibly an increased risk of neural tube defects.
The adequate control of obesity requires the development of coherent strategies that tackle the main issues relating to the prevention of The increasing of overweight in normal weight individuals; The advancement of overweight to obesity in those who are already overweight; Weight regain in those who have been obese or overweight in the past but who have since lost weight; and Further worsening of a position already established.
Obesity is a condition where a man has assembled so much muscle to fat quotients that it may unfavorably affect their health. This favors to bodyweight is no less than 20% higher than it ought to be, he or she is viewed as corpulent. Body Mass Index (BMI) in the vicinity of 25 - 29.9 is viewed as overweight and the BMI with 30 or over the person is as fat.
Importance and Scope:
This event is relied upon to exhibit an outstanding spectrum of research from different countries bringing together collective solutions. This Chronic Obesity 2019 will be of interest to anyone concerned in learning, sharing issues and experiences in regards to Obesity & its related areas of Medicine & Health Care. This Obesity meeting fetches leading and experienced Metabolic and Bariatric Surgeons, Physicians, Basic and Clinical Research Scientists, Registered Dieticians and Diabetes Educators, Integrated Health Professionals, Industry Professionals, Physical Therapists, Students, Fitness Professionals, and Health Promoters and many more.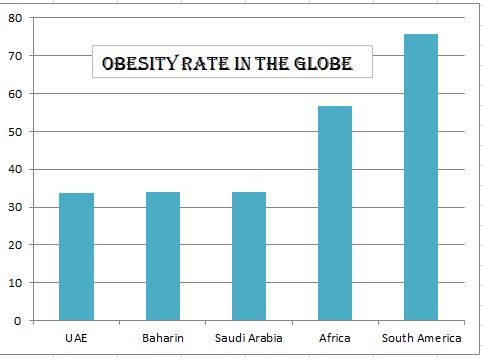 Why Abu Dhabi, UAE?
UAE has an obesity rate that is double the world average, according to a disease study report. More than 33.8 percent of men and 45.1 percent of women in Abu Dhabi are overweight, with 11.9 percent of people being obese. The United Arab Emirates is in the list of top ten countries worldwide in term of obesity. Forty percent of 11-to-16-year-olds and 20 percent of children under the age of 11 in the UAE are obese. And an obese child grows into an obese adult.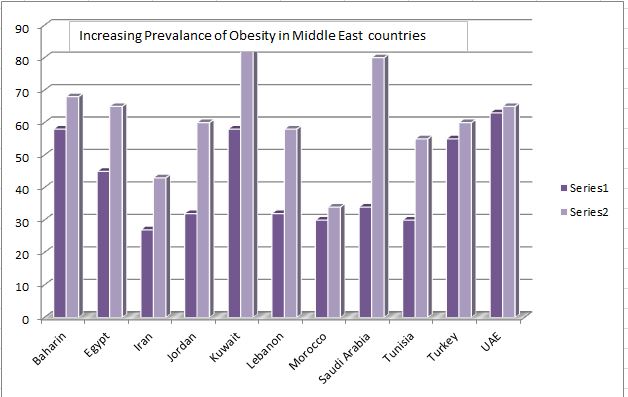 RECENT RESEARCH ON OBESITY:
During the previous 20 years, obesity among grown-ups has ascended totally in the United States. The most recent information from the National Centre for Health Statistics expresses that 33% of the population 20 years old and more settled—in excess of 100 million individuals—are strong. This advancement isn't kept to grown-ups however rather, has in like way influenced young people. Among youth, 18 percent of youngsters created 6-11 years and 21 percent of teenagers created 12– 19 years are viewed as obese. These rates of obesity have critical repercussions for Americans' success. In any case, one of the national prosperity objectives for the year 2020 is to reduce the consistency of obesity among grown-ups by 10 %, current information demonstrates that the circumstance isn't progressing.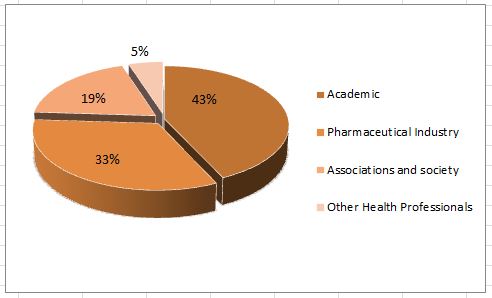 Obesity Associations and Societies: World
Global Obesity Prevention Center
The International Diabetes Federation
The International Pediatric Association
The International Union of Nutritional Sciences
The International Development Research Centre
CDC Division of Nutrition, Physical Activity, and Obesity
NIH Obesity Research
Boston Nutrition Obesity Research Center (BNORC)
Center for Health and Health Care in Schools (CHHCS)
NACCHO Obesity Prevention/Physical Activity/Nutrition
National Collaborative on Childhood Obesity Research (NCCOR)
The New York Obesity Nutrition Research Center
The Obesity Society
European Association for the Study of Obesity (EASO)
World Obesity Federation
World Health Organization
World Heart Federation
The International Association for the Study of Obesity
Rudd Center for Food Policy & Obesity
Texas Obesity Research Center
University of Minnesota Obesity Prevention Center
European Association for the Study of Obesity (EASO)
CESS - Confederation Europeans Sport et Santé/ European Confederation Sport and Health
CPME - Standing Committee of European Doctors
EFAD - European Federation of the Associations of Dietitians
EHFA - European Health and Fitness Association
EPHA - European Public Health Alliance
ESPGHAN – European Society of Paediatric Gastroenterology, Hepatology and Nutrition
EUFIC - European Food Information Council
Euro Health Net
IBFAN - International Baby Food Action Network
IDF Europe – The International Diabetes Federation – European Region
IOTF - International Obesity Task Force
The Association for the Study of Obesity
WHO-Commission on Ending Childhood Obesity
The worldwide association between television viewing and obesity in children and adolescents
American Academy of Sleep Medicine
American Society for Metabolic and Bariatric Surgery
International Federation for the Surgery of Obesity
Society of American Gastrointestinal and Endoscopic Surgeons
The Obesity Action Coalition (OAC)
SHAPE UP AMERICA!
National Obesity Foundation (NOF)
NIH-Weight-Control Information Network(WIN)
American Society of Bariatric Physicians
TOPS Club, Inc. (Take Off Pounds Sensibly)
The Robert Wood Johnson Foundation Center to Prevent Childhood Obesity
Major Universities Associated with Obesity Research Across the Globe:
Princeton University
Harvard University
Swarthmore College of University
Massachusetts Institute of Technology
The College of William and Mary
Williams College of University
Amherst College of University
University of Tokyo
National University of Singapore
University of Hong Kong
Peking University
Tsinghua University
Seoul National University
Nanyang Technological University
The Australian National University
The University of Sydney
The University of New South Wales
University of Auckland
The University of Queensland
Key Anti-Obesity Drug Manufacturing Companies
Novartis Companies
Instituto Llorente Companies
Abbott Laboratories
Servier Laboratories
Marion Merrell Dow
Otsuka Pharmaceutical
Arena Pharmaceuticals
F. Hoffmann-La Roche
GlaxoSmithKline
Orexigen Therapeutics
Vivus University
Amylin University
Alizyme University
Boehringer Ingelheim
Eisai University
Merck University
Pharmaceutical Companies and Industries in Zurich
Novartis (Sandoz)
Hoffmann-La Roche
Basilea Pharmaceuticals
Actelion and Straumann
Pfizer and followed by Merck & Co. and Sanofi)
Onyx Pharmaceuticals
Harvard University, USA
University of California, USA
University of North Carolina, USA
University of Helsinki, Finland
Yale University, USA
University of Texas, USA
University of Pennsylvania, USA
University of Pittsburgh, USA
Osaka University, Japan
University of Minnesota, USA
Johns Hopkins University, USA
Columbia University, USA
University of Washington, USA
Arizona State University, USA
University of Johannesburg, South Africa
Ain Shams University, Egypt
North-West University, South Africa
University of Cape Town, South Africa
Stellenbosch University, South Africa
University of the Witwatersrand, South Africa
The American University in Cairo, Egypt
University of KwaZulu-Natal, South Africa
Rhodes University, South Africa
University of Pretoria, South Africa
Cairo University, Egypt
Related Societies:
Europe:
European Association for the Study of Obesity, Europe; International Union of Food Science & Technology, Europe; Association of European Cancer, Europe; European Childhood Obesity Group (ECOG), Europe; Austrian Nutrition Society, German Nutrition Society, Finnish Society for Nutrition Research
USA:
Canadian Digestive Health Foundation, USA; National Research Council, USA; Canadian Nutrition Society, USA; American Society for Parenteral and Enteral Nutrition (A.S.P.E.N.), USA; Canadian Obesity Network, USA; Canadian Society for Exercise Physiology, USA; American Council of Science and health; American Society of Anaesthesiologists
Asia-pacific:
The Nutrition Society of Australia, Asia; Academy for Eating Disorders; The Korean Nutrition Society, Asia; Dietitians Association of Australia, Asia; Nutrition Society of Malaysia, Asia, The Nutrition Society of Australia, Asia; The Korean Nutrition Society, Asia; The Endocrine Society of Australia
Middle East:
Obesity and Metabolic Surgery Society, Annual Gulf Obesity Surgery Society, The Nutrition Society, Pediatric Endocrine Society, Metabolic and Endocrine Society
Related Conferences:
2nd International Conference on Food Safety and Health, February 18-19, 2019 Abu Dhabi, UAE
25th International Conference on Human Metabolic Health- Diabetes, Obesity & Metabolism, March 21-22, 2019 Dubai, UAE
International Conference on Obesity and Diet Imbalance, November 28-29, 2019, Dubai, UAE
21st Global Obesity Meeting, June 21-22, 2019, Brisbane, Australia
12th International Conference on Childhood Obesity and Nutrition, March 18-19, 2019 Rome, Italy
International Conference on Obesity, Diet Management & Nutrition, March 18 - 19, 2019, New York, USA
2nd World Obesity and Healthcare Congress, March 25-26, 2019, Rotterdam, Netherlands
20th World Congress on Obesity and Metabolic Diseases, May 20-21, 2019 Yokohama, Japan
26th European Congress on Obesity, April 28-May 01, 2019, Glasgow, Scotland
21st International Conference on Obesity, May 23 - 24, 2019, London, United Kingdom
4th Annual Diabetes, Obesity & Metabolic Disease Conference, April 12-14, 2019, New Orleans, Louisiana
To share your views and research, please click here to register for the Conference.
To Collaborate Scientific Professionals around the World
Special Issues
All accepted abstracts will be published in respective Our International Journals.
Abstracts will be provided with Digital Object Identifier by